Becca Rose Family
Meet Our Magickal Coven
​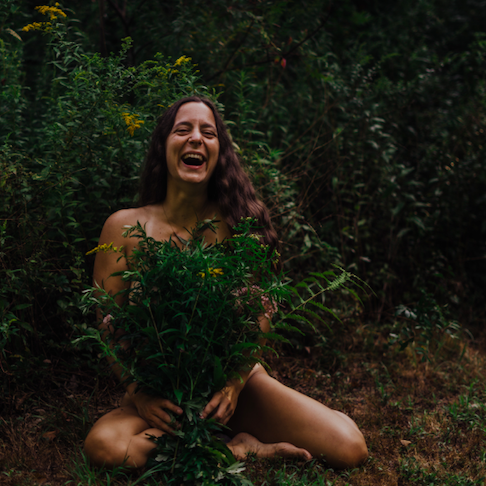 ​
Becky Mashuta
Founder and Head Witch of Becca Rose
Becky opened Becca Rose in 2010 at the Olde Mistick Village in Mystic, CT. She continues to fine tune herself and her business in order to achieve greater success each year.
"I LOVE that I have the opportunity to serve every customer, whether that's through a kind word, healthy products, Magickal support tools, educational trainings on social media or in-person events."
It is Becky's passion to support women on their journey into what THEY love. Join Becky on IG during her Woods Walk and Talks for inspo and to learn more about her programs of support!
In her free time, Becky enjoys spending time with her husband, Justin, two Maine Coon cats, Moqui and Fleur De Lis and Greyhound, Maleficent.​
Products Becky can't live without are her Barefoot Dreams Sweaters and her Crystals!
Lesli
Lead Witch
Lesli enjoy most about working along the Becca Rose team is the impact that she will be making with every person that walks into Becca Rose. The experience she will create for them and the knowledge that she is able to share to ultimately help each person in their evolution of self-love.
Lesli is very passionate about learning and is constantly looking to find new ways to evolve. She believes there is so much to learn in this world and is always looking to feed her curiosity of life in any way.At  the moment does have any side business yet, she is still working on bringing all her visions to life.
Lesli's favorite product at Becca Rose are the Zum sachets, they smell amazing and she always has so much fun introducing them to anyone that wants to smell like our store.
Another place Lesli loves to shop besides Becca Rose at the Mystick Village is "Sticky Situations". Lesli says, "The variety of honeys they have are to die for! The Lavender honey is my favorite!"
Lesli is a big foodie and she loves to try new foods all the time. If Lesli could have any vocation, she would travel around the world, trying new foods and restaurants to review them. A food critic.
Morgan
Shop Witch
Morgan knows that the part she will enjoy most about working at Becca Rose will be the people. The store itself is such a wonderful place and if she can aid in making it better and hopefully starting someone off on a beautiful wellness journey then that will be amazing!
Morgan is extremely passionate about people. She loves being around people and soaking in their good energy. She enjoys meeting new individuals and learning about their lives and realizing how beautiful each and every person truly is. 
Whenever Morgan is at Becca Rose, the soaps, the crystals, and the jewelry all call her name and she gravitates towards them. "But honestly the whole store is amazing and I would enjoy all the products."
Morgan's second favorite place to shop at the village is Kitch. It makes her feel like a real adult because she looks at a lemon storage container and thinks "wow, I really could use that in my life" haha. She can't wait until she has a house or an apartment with a large kitchen and can finally buy stuff from there that she will use!!
There are two things Morgan would do if she could do anything in the world. In college she helped start a group called Diversability to create a community for students with disabilities on campus. Morgan has a disability and knows how ostracizing it can be and feel and if she could create a community for people with disabilities she would love it. Her second thing is artsy. Since she was a kid she wanted to be an artist and was influenced to believe that artists make no money so she needed to pick something else. In the end she is grateful for every decision she made as she uncovered many passions as a result.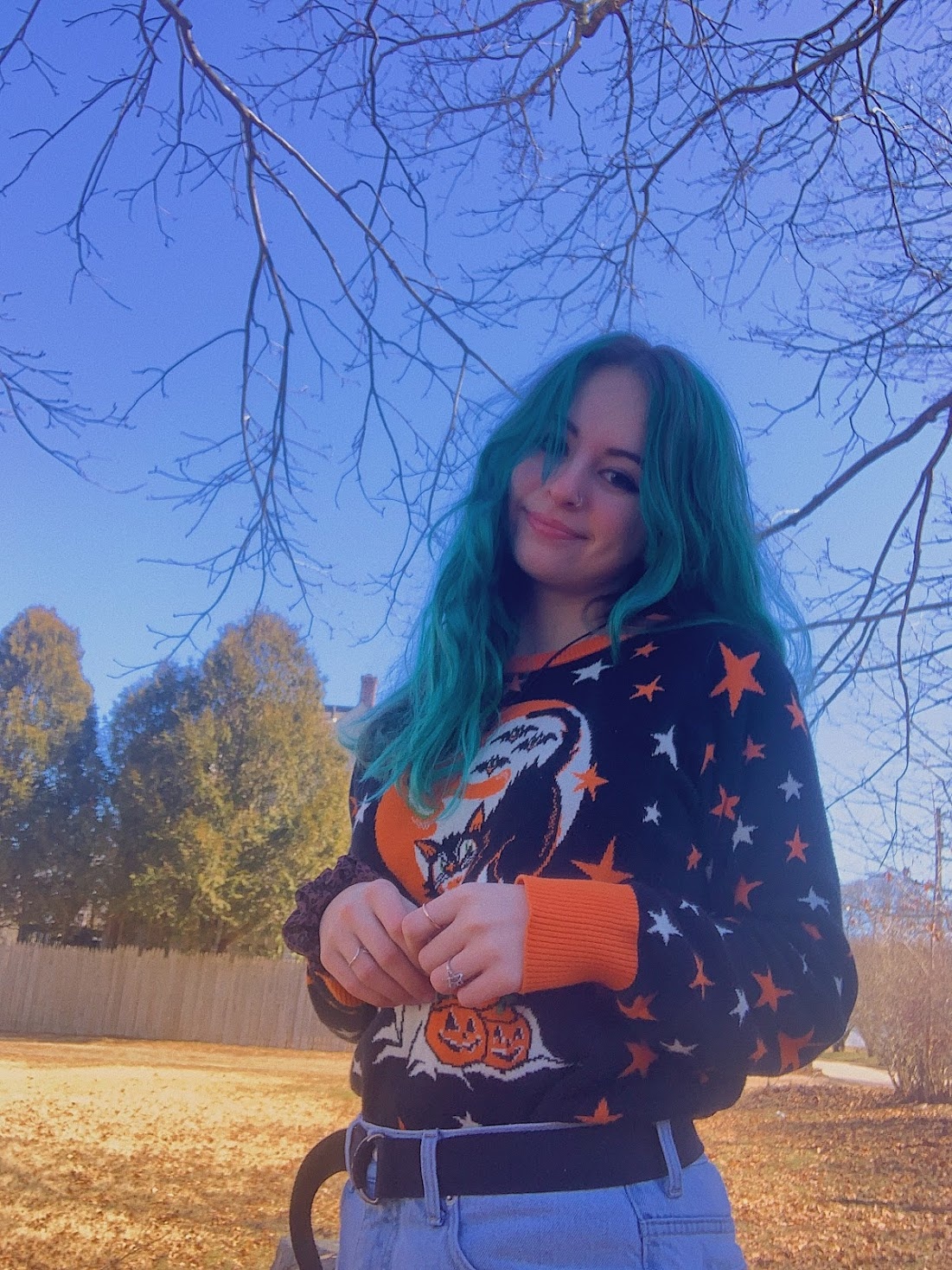 Ari
Shop Witch
What i will enjoy most about working at Becca Rose is the kind and caring atmosphere, as well as being able to aid customers to find what they need within the store!

I am most passionate about helping others, advocating for mental health and wellness, and incorporating spirituality in my everyday life.

My favorite products at Becca Rose are the crystals and the Eminence Calm Skin Cleanser

My second favorite plays to shop in the Olde Mistick Village is Franklin's General Store

I am currently in college studying to be a therapist, so I hope that one day I can be a therapist and make a difference in people's lives. I hope to be the person that I know I needed when I was younger, and I hope I can bring a nurturing and compassionate environment when I am able to start practicing as a therapist.
Lacey
Shop Witch
Meeting and connecting with new people is what Lacey thinks she'll enjoy most about working at Becca Rose. Everyone is on their own unique path and she aims to help others find tools to navigate their way. She has a passion for people and caring for those close to her.

Lacey's favorite products at Becca Rose are the Crystals, Tarot Cards, and witchy book selection!

If Lacey had to pick a second favorite shop in Olde Mistick Village it would be Franklin's General Store. It reminds her of an old general store back home in New Hampshire and she loves their Peanut Butter fudge!

Lacey's dream job would be something that incorporates animals, nature, tarot, crystals, and helping others heal, find peace, & live their best lives!
Jess Downie
Shop Witch
Jess will enjoy working alongside empowered and intelligent women who enjoy helping and encouraging others live their best lives. 
Other than her family, Jess is most passionate about the arts. Jess has been dancing for 20 years and is fortunate to have talented artists in her family, she couldn't imagine a world without art in it and loves to share her enthusiasm and knowledge with the people around her. Jess pursued her passions for the arts and humanities studying history and art history as an undergrad and as a master's student. 
Jess loves being surrounded by all the beautiful and handcrafted objects found at Becca Rose, but having grown up under the influence of her geologist mother, she is most drawn to all the unique and eye catching
crystals and stones
that are on display. 
Other than Becca Rose, Jess' favorite place to shop in the Old Mystic Village is the
Extra Virgin Olive Oil
store because she loves cooking and trying new recipes and flavors. 
If Jess could be anything in the world she would be an astronaut exploring the universe. More realistically, Jess hopes to follow her interests and use her knowledge of medieval history and art history working in a museum alongside historical objects rare books and manuscripts. 
Daisy
Shop Witch
The most amazing thing that Daisy enjoys about working at Becca Rose is the energy inside the store that is
palpable from the moment you step through the door. "The best part about walking in to work here is that it doesn't feel like work at all because of how soothing and sensual the energy is. It's the perfect environment to inform others of all of their options of self love."

Daisy is extremely passionate about creating art and music and combining them into video. With her recent BFA in Sculpture, she loves crafting alien-like creatures in her free time. These creatures are in the form of pendants or planters, for now. She also creates creatures for stop motion animation videos which she also creates music for.

Daisy's style of music can be described as ethereal experimental bedroom pop, and her music can be streamed on your favorite platform. Her art and music can be found at https://daisymaize.com .
Daisy's favorite product at Becca Rose is the Dragon's Blood Goat Soap which helps immensely with her and her boyfriend's eczema. She also loves all the crystals (of course, who doesn't?) and all of the artistic tarot cards. Daisy's second favorite shop in the village is Dharma Jewel, where she finds her favorite pants and scarves. She also loves the bubble tea at Alice in the Village.

Someday Daisy will have her own shop/art gallery/healthy café all in one, cultivating the ultimate hang for creatives to feel inspired and keep creating and doing what they love to do.