Becca Rose Family
Meet Our Miraculous Team
​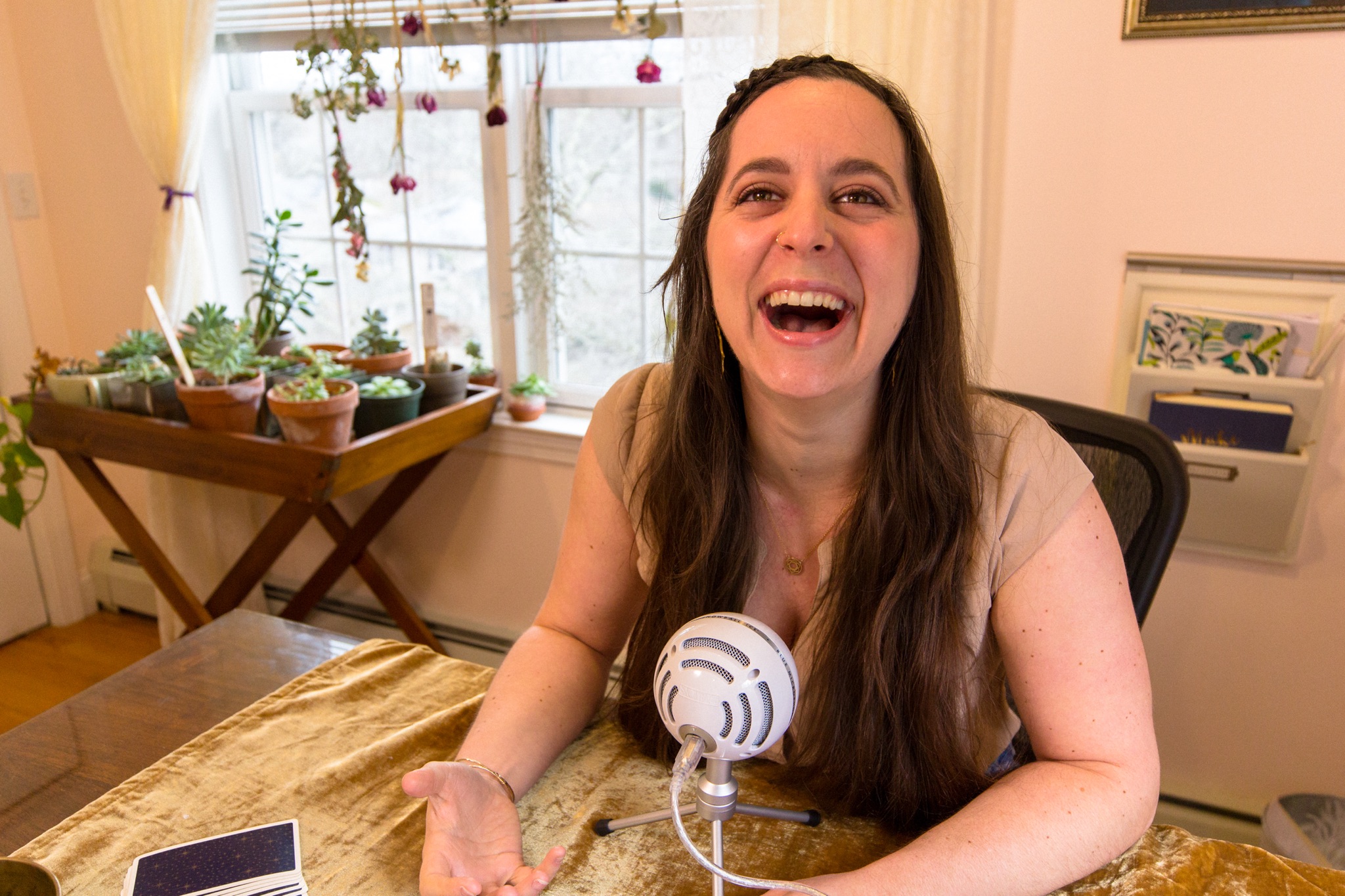 ​
Becky Mashuta
Founder and Owner of Becca Rose
Becky opened Becca Rose in 2010 at the Olde Mistick Village in Mystic, CT at the age of 24. She continues to fine tune herself and her business in order to achieve greater success each year.
"I LOVE that I have the opportunity to serve every customer, whether that's through a kind word, healthy products, educational trainings on social media or in-person events."
It is Becky's passion to support women on their journey into what THEY love. Please visit Becky's website where she works as an Awareness Mentor! ​
In her free time, Becky enjoys spending time with her husband, Justin, two Maine Coon cats, Moqui and Fleur De Lis and Greyhound, Maleficent.​
Products Becky can't live without are her Barefoot Dreams Sweaters and her Crystals!
​
Lauren
Sales Associate
Expert Candle Maker
Lauren enjoys working at Becca Rose because she loves to support others in creating a sacred space for them to be their authentic self. 
Lauren is an eco-friendly candlemaker and lovingly hand pours all the candles for Becca Rose, in addition to being the one-woman show behind Vestal Candle. She's particularly passionate about sourcing all natural and sustainable ingredients (like local beeswax, organic essential oils and clean-burning wooden wicks) for her magical creations.
The candles and crystal mugs are her favorite products at Becca Rose. 
Lauren's second favorite place to shop in the Olde Mistick Village is Sticky Situations. She especially loves their infused honeys for drinking tea at the shop.
She dreams of changing industry standards with her beeswax candles, and hopes that her creations can help make all natural candles and self care products the standard instead of the exception.
Kass
Sales Associate
Tarot Reader
Kass is passionate about magick and bringing it into people's lives. Their favorite part about working at Becca Rose is watching people leave with smiles on their faces. The moment people walk in, and you see their shoulders drop from the immediate relaxation they feel, is one of their favorites. They are the one person show behind
Goddex Apothecary
, a company based on bringing magick into your life through your daily personal rituals. 
Kass's 2nd favorite place to shop in Olde Mistick Village is
Dharma Jewel
. 
Kass dreams of bringing the feeling of love and safety into as many homes as possible with the help of their products. 
Katie
Sales Associate
Katie is passionate about living a holistic lifestyle, and paying close attention to the interconnectedness of the mind, body, and spirituality.  At Becca Rose she most enjoys offering people advice about natural remedies. "I love watching the feeling of relief on each customer's face as they enter the store and are entranced by aromatherapy and a loving atmosphere. It truly feels like we are welcoming them into our home."
Katie's 2nd favorite place to shop in Olde Mistick Village is
Dharma Jewel
. 
Katie is studying for a Holistic Health Practitioner Certification, and it is her dream to share her knowledge of holistic and natural wellness with clients in the future.
Emily is so excited to begin working at Becca Rose because of the nurturing and loving atmosphere. She wants to support others in the journey of finding their true selves.
Emily is extremely passionate about serving others and her community; she is a volunteer firefighter and EMT.
Emily's favorite product at Becca Rose is the lemongrass goat milk soap.
Emily's second favorite shop in Mystic Village is Sofia's Mystical Christmas.
Emily dreams of one day using animals (especially dogs!) to help others find a way to become their true selves.