Meet Our Miraculous Team
​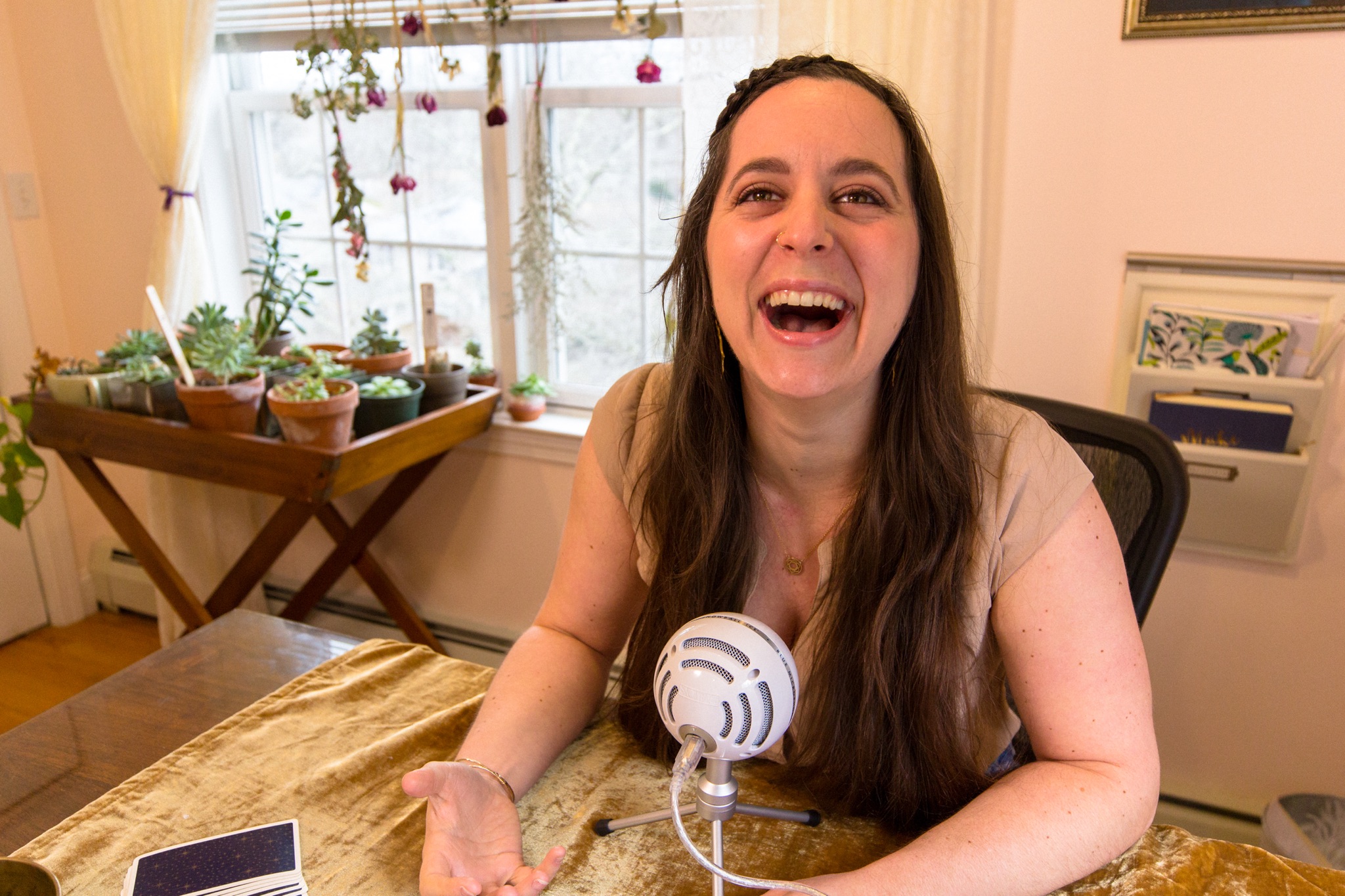 ​
Becky Mashuta
Founder and Owner of Becca Rose
Becky opened Becca Rose in 2010 at the Olde Mistick Village in Mystic, CT at the age of 24. She continues to fine tune herself and her business in order to achieve greater success each year.
"I LOVE that I have the opportunity to serve every customer, whether that's through a kind word, healthy products, educational trainings on social media or in-person events."
It is Becky's passion to support entrepreneurs on their journey into what THEY love. Please visit Becky's website where she works as an Awareness Coach! ​
In her free time, Becky enjoys spending time with her husband, Justin, two Maine Coon cats, Moqui and Fleur De Lis and Greyhound, Maleficent.​
Products Becky can't live without are her Barefoot Dreams Sweaters and her Crystals!
Sabrina
Manager
Sabrina enjoys managing Becca Rose because she is passionate about helping people find safe and effective alternatives to conventional personal care products. She states that her wonderful boss, colleagues, and customers keep her coming back every day! Waking up each day with a sense of purpose knowing that she has all of her basic needs met and that she is lucky enough to have love in her life with her husband, dog, family and friends are all things that warm her heart.
The Acupressure mat is her favorite product at Becca Rose. She uses hers to help her sleep and relax at the end of a long day and even to help relieve her migraines. Sabrina's favorite type of food is Mediterranean cuisine.
She dreams of having her own holistic health coaching practice to guide people with living happy and healthy lives. Her interests include plant-based nutrition, Reiki energy healing and aromatherapy.
​
Lauren
Sales Associate
Lauren enjoys working at Becca Rose because she loves learning about natural products! Everyday she learns something new about healthy living and being conscious of what we put in and on our bodies and she wants to share that with everyone.
Lauren is an artist and she is very proud of her work and ability to share positive energy with others.
The goat's milk soaps are her favorite products at Becca Rose. In particular she loves the Patchouli Mint.
Lauren's second favorite place to shop in the Olde Mistick Village is Angel Haven. She can't get enough of the pieces in there as they are all so delicate and gorgeous. She especially loves adding new pendants and charms to her collection.
She dreams of having her art in the Metropolitan Museum of Art. Lauren is available for commissioned pieces and can be contacted HERE.
An example of her work can be seen below.

Chelsea
Sales Associate
Chelsea loves working at Becca Rose because of the opportunity to work with awesome employees. "All of the ladies are incredibly intelligent and foster such a loving and nurturing environment."​
Chelsea's deepest passions are spreading kindness, practicing yoga and loving on cats. She loves making jewelry and conserving artifacts!​
Chelsea's favorite products at Becca Rose are the Barefoot Dreams items "so soft and comfy" and all of the natural body care products as she has sensitive skin and reacts to all chemicals.
​Chelsea dreams of one day being a Yoga Therapist and working with people to improve their lives through movement and Yogic philosophy!
Nicole
Newport Store Manager
Nicole loves managing Becca Rose Newport and it is a dream come true. She enjoys living a natural lifestyle and is enthused to share how and why it works! She takes pleasure in learning herbology and how it can be utilized every day.
Nicole is most passionate about her sisterhood, the Meraki Moon Coven. Creating this outlet for friends and acquaintances to come together in a safe space to share ideas, feelings and creative ventures has been truly amazing.
Nicole is an artist and a creative who loves to dig deep into her intuitive nature. She creates with many different mediums from painting on canvas, to cooking creatively, to metalworking plant hangers, and tattooing on skin.  She is currently working on a website which she is excited to share, soon!
Nicole's favorite products at Becca Rose are the Daily Greatness Journals and the crystals!
Nicole is excited to explore more of Newport but loves the King's Lens and Friends shared space with Harvest and The Coffee Guy RI.  She also loves the Bodhi Spa for a relaxing day.
Nicole is an aspiring shaman and tattoo artist who is currently creating a healing experience with a shamanic ceremony followed by an inspired piece of art with an option to tattoo.